Epilogue: Write Your Own Obituary – Oct 25th
As part of our October theme of Death Positivity, we are offering a special workshop. Join us for an evening of writing, laughing, conversation, contemplating and community as we delve into how to write an obituary: what makes a memorable one, what is the correct format, what do you want to say?
Everyone has a story worth sharing and telling it your way can be a gift to those who remain after you crossover. You don't need to be a "writer" to write your story. It's your story and you can have the last word!
Lark & Owl General Manager Jane Estes will lead this workshop at the bookstore. We'll take a serious subject (obituaries) and make it fun and meaningful to you.
We'll spend part of the time talking about compelling examples of obituaries, part of the time doing a bit of writing and maybe some voluntary sharing. Each participant will leave with a small packet of resources to take home in order to continue working on their piece.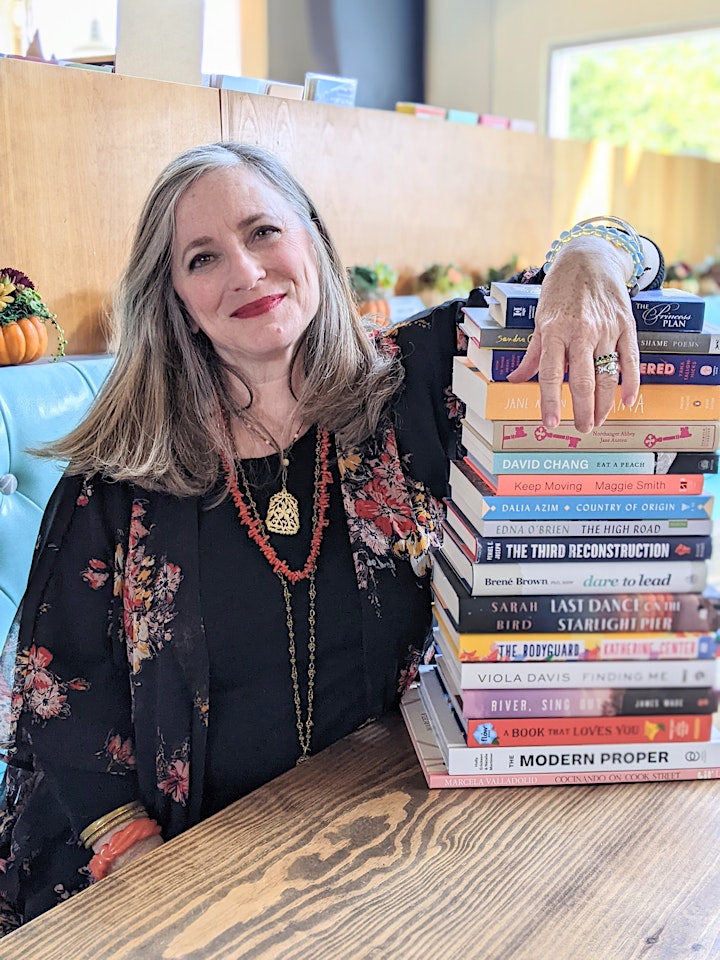 Jane is cofounder and managing partner of Lark & Owl Booksellers with her colleagues Misty Adair and Rachael Jonrowe. Jane has served on several regional and state arts advocacy boards, including founding board member and past president of Georgetown Art Works, chair of the City of Georgetown Arts &Culture Board, as well as board member of Texans for the Arts—a statewide board which focuses on keeping the arts well-funded. Jane was a columnist with the WilCo Sun for 9 years in which she wrote about art, artists and art organizations in the Central Texas area.
Her favorite books are Tiny Beautiful Things by Cheryl Strayed, Anxious People by Fredrik Backman, Winter Solstice by Rosamunde Pilcher, Because of Winn-Dixie by Kate DiCamillo (she thinks this book is nearly perfect), This is How by Augusten Burroughs, anything by Anne Lamott, Glennon Doyle, Brenè Brown, Katherine Center, Diana Gabaldon, or Marisa de los Santos. She loves books that make her think, laugh or swoon. The perfect book inspires all three to happen!